Restorative Dentistry Services
Dependable Dental Implants in Calgary
Are missing teeth causing oral health and functional issues? Dental implants give patients a great solution for an incomplete smile. Whether your tooth loss is a result of decay, gingivitis or injury, we're here to help. Come to Northland Village Dental Centre for treatment when missing teeth leave you embarrassed or make chewing difficult. Our multilingual staff is ready to help you fill the gaps.
The Benefits of Dental Implants
Dental implants are a popular option for those who want to replace missing teeth. These sturdy, long-lasting dental implants in Calgary can blend in naturally with existing teeth and effortlessly complete your smile. Additionally, implants are built to last. Here are some other benefits of dental implants:

Longevity: If you look after your dental implant properly, it can last for years.

Convenience: Maintaining your dental implant is simple; you may clean it the same way you wash your natural teeth.

Bone preservation: When a tooth is missing, the jawbone at the missing tooth's location begins to erode over time, a process known as resorption. With dental implants, the body responds in the same way it would to a normal tooth, protecting the bone.

No need to change the adjacent teeth: Dental implants, unlike bridges and other missing teeth solutions, do not require any changes to your adjacent teeth.
Implants can also support partial or full dentures, and they make these prostheses more secure than ever before. Get dental implants to improve:
When your missing teeth make living a normal life difficult, get dental implants to restore functionality and comfort in your smile.
How Dental Implants Work?
When you get dental implants in Calgary, our dentist will secure them tightly in your mouth for added stability. As opposed to regular dental crowns which fit over your existing teeth, dental implants represent a more permanent tooth replacement option. We anchor a titanium cylinder into your jaw to replace the missing tooth root, ensuring the dental crown stays in place for a long time.
Do I Need Dental Implants?
Missing teeth are more than mere cosmetic issues. Missing teeth affect not only the overall dental health of an individual but also their day-to-day life and self-esteem. In addition to that, it can also affect a person's ability to be able to eat their favourite foods. Missing teeth can also change the way a person chews and talks. Modern dentistry presents an adequate solution to the problem of missing teeth; dental implants. Here are the common signs that you may require dental implants:
Tooth decay

: Dental implant is an appropriate solution for replacing a decayed tooth. It is a durable option that will allow patients to eat, talk, and live their lives as there was never a troubled tooth.

Dentures not fitting properly

: Dental implants may be required when dentures don't fit properly and cause pain or discomfort. Dental implants are a better, more secure alternative to dentures.

Infection

: An infection can be caused by periodontal diseases, injuries, or other causes. But no matter the cause, an infection can be taken care of through dental implants.

Deteriorating jawbone

: If the patient has been missing some teeth for a while, the jawbone may deteriorate and recede. On top of filling in for missing teeth, dental implants can help replace tooth structure.

Change of appearance or a sunken face

: If missing teeth have impacted the appearance of your face, dental implants can help restore the shape and appearance of your face to normalcy.
Is It Safe To Have A Dental Implant?
Dental implants have been used to restore lost teeth for a long time and are generally recommended for missing teeth replacement. It was proven to be a highly effective and safe treatment choice for dental patients, with very few instances of allergies or other severe allergic reactions.
Dental Implant Procedure in Calgary
If the process involves a simple dental implant insertion, the patient usually is numb to the region and does not experience any pain during the surgery. Once the numbing agent wears off, the patient may require pain medicine for a few days to relieve the discomfort. A day after surgery, there is generally no need to skip work. However, in cases when the patient has been missing a tooth or teeth for a long time, the gum tissue and jaw bone around the region may be missing as well. In this case, a bone transplant or gum graft will be required.
The discomfort associated with bone graft/gum graft surgeries is typically greater, and swelling can last for up to a week after the treatment. A stronger pain reliever can help people handle the procedure better. After the bone graft/gum graft operation, it is usually recommended that you take two or three days off work.
Cost Structure Of Dental Implants
The cost of replacing missing teeth with dental implants is determined by a number of parameters, such as the number of teeth getting replaced and the number of dental implants needed to support your new teeth. In order to maintain your dental implants in Calgary, several additional treatments may be needed prior to their implantation. A periodontist must examine your mouth in order to provide a detailed price estimate. Your dentist will offer the therapy that is appropriate for you once he does a comprehensive diagnostic examination.
If you would like to know more about the cost structure of dental implants or just want more information, check out our blogs.
What to Expect from the Dental Implant Procedure in Calgary?
As a part of the dental implant procedure, a dentist first evaluates the condition and stability of your jawbone through an x-ray or digital imaging. Then in a surgical process, a dental implant is fixed into the jawbone and allowed to fuse with the bone. The jaw bone heals itself and surrounds the implant to secure the replacement tooth. Having a dental implant fused to the jawbone is the closest thing to a natural tooth. After completing the process, it stands on its own without affecting the nearby teeth.
Recovery Process After Dental Implant Procedure
The time taken for recovery from dental implants can vary from person to person. Post the surgery, you may have soreness and mild discomfort. Dentists usually prescribe painkillers for reducing the pain. The patients are advised to follow a soft-food diet for a few days or weeks after the procedure. It is important to note that it is necessary to practise proper dental care after the implant is done. Feel free to reach out to book an appointment today.
Ways to Maintain Your Dental Implants
To prolong the lifespan of your implants, it is essential to keep them clean and free of bacteria. Below are some tips to follow at home:
• Use a high-quality soft-bristle brush to clean your implants twice a day
• Use a less to non-abrasive toothpaste
• Choose nylon coated brush to clean remote corners of your mouth
• Floss regularly with an implant-specific floss
A crown is used to cap a damaged tooth or can be placed on an implant to provide shape and structure similar to your natural tooth. Various materials, such as porcelain, ceramic, acrylic, gold, and metal alloys can be used for crowns. It is used to strengthen a damaged tooth and improve a tooth's appearance, shape, as well as alignment.
Our Calgary dentists may recommend a crown to:
​
Replace a large filling

Restore a fractured tooth

Prevent a weak tooth from fracturing

Cover a tooth that had root canal treatment

Cover a discoloured tooth
Tips to ensure the longevity of your crown are:
​
Brush your teeth and gums with fluoride toothpaste twice a day and floss regularly

Schedule regular checkups and professional cleaning

Prevent damage to your crown by not chewing hard foods
A bridge is used to fill the gaps left by one or more missing teeth. Our dentists can help you decide whether to choose porcelain or ceramic bridges. It is cemented to natural teeth or implants to prevent gum disease or TMJ disorders.
Various benefits of bridges are:
​
Strengthens damaged teeth

Improves the appearance, shape, and alignment of your teeth

Prevents the remaining teeth from shifting
While bridges can last a lifetime, they may also become loose or fall out. Keep your gums and teeth healthy by brushing with fluoride toothpaste twice a day and flossing regularly. You should also schedule regular visits to your dentist for checkups and professional cleanings
Implant-supported Dentures
An implant-supported denture is a kind of overdenture that is attached to implants for support. If your entire row of teeth is missing, but your jaw can support the implants, we recommend implant dentures. Replacing your missing teeth with dentures will improve your appearance and smile. Without the support of the dentures, facial muscles may sag and make a person look older. Implant-supported dentures can also help you eat and speak more comfortably.
A few oral care tips for dentures are:
​
Keep your dentures in a cleanser, soaking solution, or water

Brush dentures regularly to remove food and dental plaque

Visit your dentist if dentures break, chip, crack, or become loose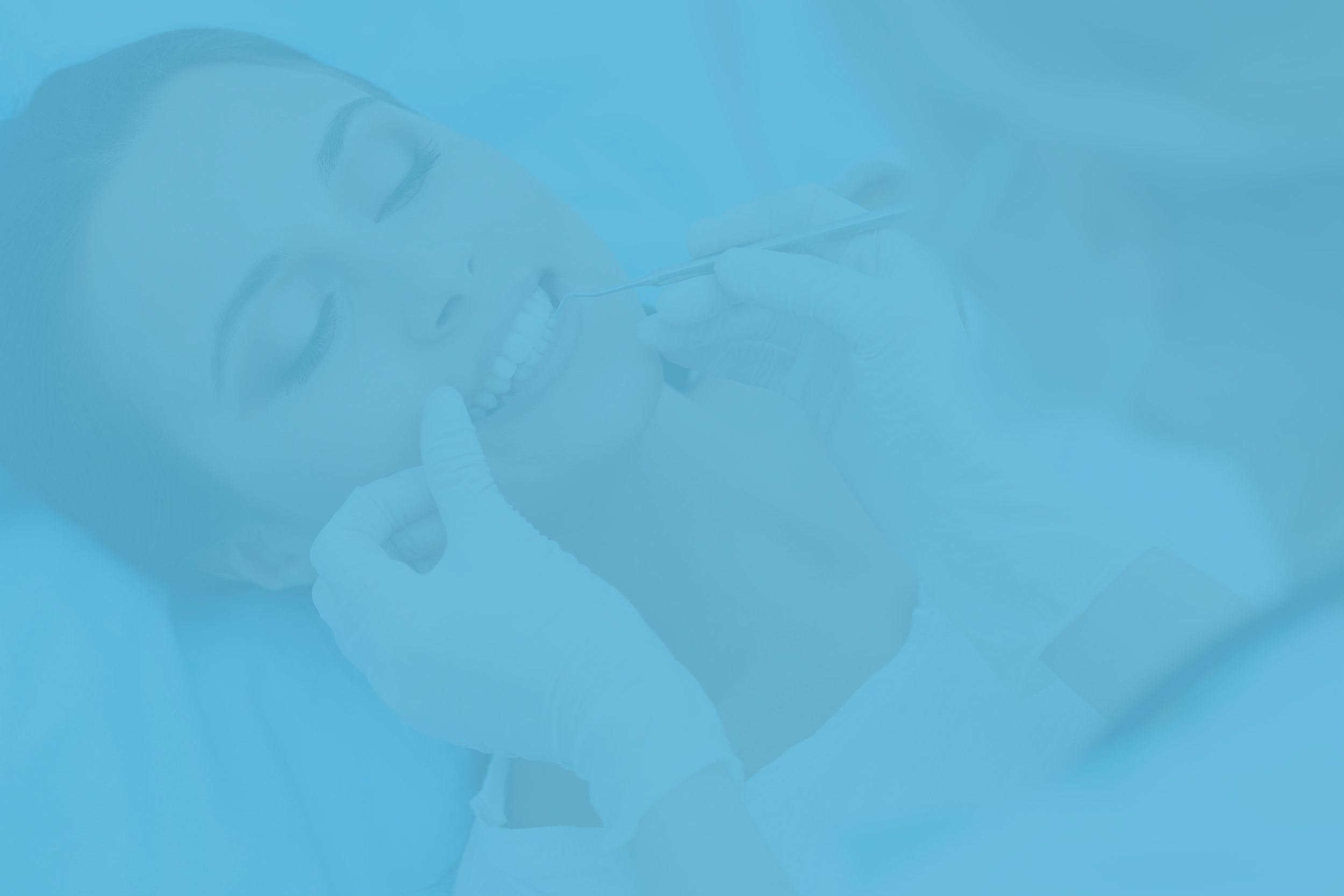 Why Choose Us for Dental Implants in Calgary?
You can keep your dental health good for a lifetime if you get proper, practical dental care from Northland Village Dental Centre and practise proper oral care. Our Calgary clinic is devoted to assisting you to maintain a healthy smile. We also provide cosmetic dentistry services, such as smile makeover procedures and teeth whitening. At Northland Village Dental Centre, our team of reliable dentists has the knowledge, experience and expertise to offer comprehensive dental services. We are committed to providing all our patients with a consistently high level of service and care. We use advanced tools and equipment at the facility to provide customer satisfaction to all our clients.
Since 2003, Northland Village Dental Centre has provided reliable dentistry services in Calgary to many patients. Our team ensures that our patients get a holistic and individualized dental experience.
Contact Our Office for an Appointment Today
We accept both new and existing patients at Northland Village Dental Centre. When you arrive, our team will help you determine if dental implants represent an effective solution for you. We'll examine your bone density and gum health, as well as your existing teeth' condition and placement.

Schedule an appointment by calling us or by filling in our convenient online form to get dental implants in Calgary. Together, we can find your preferred strategy to fill the gaps in your smile.
Long-lasting Dental Solutions in Calgary
Dental issues can get worse over time if neglected. Book your appointment today.
Dependable Dental Implants in Calgary
If you have any queries, please don't hesitate to reach out to us.